I personally love Austrian lakes, because for me, they replace the sea. It is cheap going there, and almost always really close. Whenever me and my family don´t know where to go on vacation, we always travel to an Austrian lake. Here are some of the lakes me and my family like alot:
Greenlake – Styria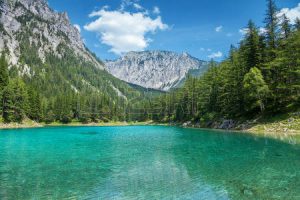 Close to a little village called Tragöß, there is a really famous lake called "Green lake". The name fits perfect, because the lakes water is a dynamic green color. The lake is created from the melting snow from the Karst mountains, that´s why the temperature of the lake is constantly cold, even in summer. Anyhow, the lake is extremely famous. Especially because it offers scuba diving in the lake with a guide and a wet suit to resist the cold.  
Weissensee – Carinthia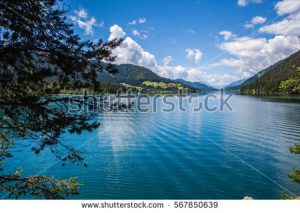 Weissensee (White Lake) is located in the Gailtal Alps. Weissensee is extremely famous, not only for its beautiful appearance, but also for all the activities that are available. Furthermore, the lake is retaining a peaceful chill atmosphere due to its abundance of wildlife. Some famous summer activities include riding passenger boats, canoeing and hiking around the lake. In winter the activities include skiing in a spot really close to Weissensee.
The Faaker see – Carinthia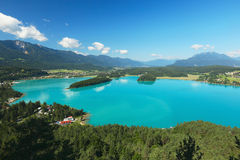 The Faaker see in Austria is known to be the lake with the most drinkable, cleanest water. This means that the water quality is great so you have a good view of what's beneath the water. To relax and swim on one of the many beaches on Faaker see, costs you a small fee. Furthermore, the lake has annual events taking place, for example the European Bike Week, which is the largest rally of motorcycles in Europe. Other activities for example ice skating in winter, are a thrilling experience. That