Christmas is coming soon. It's getting colder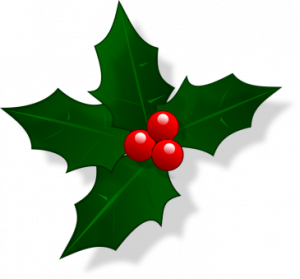 and colder, all you can see are bright and shiny lights all over. You can smell the wonderful Christmas cookies right away when you enter the house. You are together with your friends, laughing, singing, playing games and you're most likely to also watch great Christmas movies.
Here are my top three Christmas movies for a cozy evening on your couch. Get the popcorn out!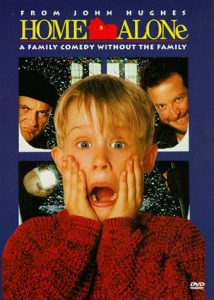 This is my absolute favourite Christmas movie! I don't have this very special Christmas feeling until I've watched Home Alone. It's the funniest movie you'll ever watch!
It's about the totally chaotic McCallisters, who are invited to come to Paris to visit a relative. Kevin is an eight year old boy and in fact the youngest of his siblings. He has a hard time trying not to be overheard in this huge mess. Nobody wants to help him, everyone is ignoring him and as if that was not enough, his oldest brother and biggest enemy Buzz eats the last piece of cheese pizza that was meant for him. Finally, it's too much and he vents his anger. His furious mother sends him to bed with a lecture. There's nothing else Kevin wishes for but for his family to disappear. And his wish was heard.
On the next morning everyone is gone. Everyone but Kevin. His family forgot him when they went off for the airport.
Thieves are roaming the neighborhood. The McCallisters live in a street with very beautiful houses and with even more beautiful insides. Of course the thieves also want to stop by the house of the McCallisters. But there's still someone inside. Kevin home alone.
The thieves do not want to spare the McCallister's house and totally underestimate the defending abilities of an eight-year-old boy who definitely wants to keep every bit of his house.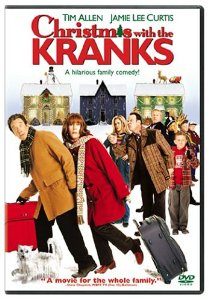 2 Christmas with the Kranks
This movie is just brilliant! It perfectly reflects the troubles everyone has before Christmas. Everybody runs around like crazy to get all the presents, to prepare an elaborate meal, to donate enough money to charities and to make sure that everything is perfect. The actors played their roles perfectly. It's just a must-see for Christmas!
The Kranks live in a very small town where everyone knows everyone. Christmas is always the big highlight in the neighborhood. Everyone is getting out Frosty and puts bright and shiny lights on their house. The more decoration the better. The Kranks have always participated to make the Christmas season as beautiful as possible. But then their daughter Blaire decides to go to South America over Christmas with the church choir. With their daughter out the house, the Kranks decide to go on a cruise to the Caribbean. Bu their conservative neighbours want to keep the traditions and the Kranks experience a very difficult Christmas time.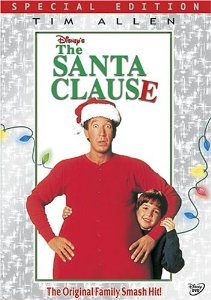 This movie has made it on the third place. This is a wonderful movie for the whole family. It shows all about Santa. Starting with the North Pole, his reindeer, the huge and brightly shining workshop up to the delivery of presents!
It is about the mid-aged Calvin who has lost the belief in Christmas. He is pretending to believe in Santa for his little son Charlie and his adorable little niece Lucy. However, there's not much space for the shine of Christmas between his ex-wife's new boyfriend and his stressful job. On Christmas Eve, Calvin reads a good-night story about Santa and his reindeer to his son. All of a sudden, they hear a strange, very loud noise on their roof. Of course, they go outside to see what has happened. They open the door and a man, clothed in a beautiful red coat slips and falls off their roof. All that's left of the man are his clothes. A gigantic red coat with red trousers. To do a favour to Charlie, Calvin puts the clothes on and it doesn't take long until he gets bigger and bigger and grows a long white beard…..